Administration and training courses (sequel)
Sequel
Administration and training courses (sequel)
Sequel
How can you shape learning processes in ILIAS and then monitor them? How to use ILIAS in the smartest way? What can you do with the personal desktop? What is the course editor?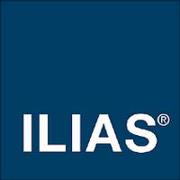 For whom?
Are you a teacher and plan to set up, monitor and control learning processes, etc.? Then this training is suitable for you. The training is a follow-up to the ILIAS training Administration and training courses (basics).
Subjects
Planning learning processes in courses

Offer subject material in a time-controlled manner
Offer result-oriented learning
Providing learning material focused on learning objects (ILIAS sets priorities)
Providing course material based on a study plan (teacher determines)

Control of the learning processes

Introduction to the progress check
Setting up a progress trajectory

In courses
With individual learning objects

View progress reports
Export progress reports

Create course certificate
Personal screen, create and manage:

Objects in my workspace
Calendars
Notes and comments
Bookmarks

Cursuseditor
Graphic design of the course
Free choice topics
Do you want to meet our experts?
Send us your contact details without obligation and we will contact you to schedule an appointment!
Would you rather read more about our expert session first?
Click here.
Interested?
Do these possibilities match your company's wishes and would you like to know more about them? Click below.
In consultation with you we will map the desired situation of your company and we will see what we can do for you.
All of course without any obligation. Or just give us a call.