Adobe captivate
Get a quick start with Adobe Captivate
Training content tool Adobe Captivate
In this short training you learn to collect content and place it in a navigation structure. You learn to use multiple choice questions and all the options that come with it. Finally, you publish the teaching module as a SCORM module for a learning management system (LMS) e.g. ILIAS, or as a module on a website.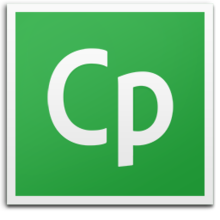 Topics covered in the training:
The Captivate interface and preferences
Use of slide model
Writing and posting texts
Posting and editing images
Timing of slides and your Captivate project
Sound and voice over
Multiplechoice questions
Publish to a LMS
Ways to publish, like PDF and HTML5
Automatic table of contents and player style
Do you want to meet our experts?
Send us your contact details without obligation and we will contact you to schedule an appointment!
Would you rather read more about our expert session first?
Click here.
Interested?
Do these possibilities match your company's wishes and would you like to know more about them? Click below.
In consultation with you we will map the desired situation of your company and we will see what we can do for you.
All of course without any obligation. Or just give us a call.