ILIAS authoring functionalities
Development e-learning modules
ILIAS authoring-functionalities
Development e-learning modules
In this author training course you will learn all about the technical development of an e-learning module within ILIAS on the basis of theory and practical assignments.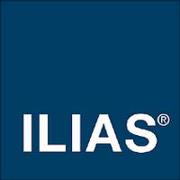 For whom
You already have some knowledge and experience with ILIAS. You are a teacher and/or author and would like to learn how to develop an e-learning module within ILIAS. You learn the basic skills to do so in this training.
Practical information:
Please bring your own laptop. It is also useful if you have some photo, film and/or PDF files ready to use during the course.
Subjects:
Didactical and practical conditions

Need of the e-learning module and in what form
Project group, planning and communication
Storyboard
Global course style and design templates

Use of other ILIAS elements in the development of an e-learning module
ILIAS and / or SCORM e-learning module

Differences and choice
Structure and structure

Elements from which a page is or can be built:

Text paragraph
Insert media: (interactive) image, film, url link or pdf
Use of advanced tables
Use and operation of folding bars
Questions in the learning module itself
Further possibilities

Export and publish the e-learning module
Final assignment where you will use all the knowledge you have gained today.
Do you want to meet our experts?
Send us your contact details without obligation and we will contact you to schedule an appointment!
Would you rather read more about our expert session first?
Click here.
Interested?
Do these possibilities match your company's wishes and would you like to know more about them? Click below.
In consultation with you we will map the desired situation of your company and we will see what we can do for you.
All of course without any obligation. Or just give us a call.