This one-day introductory training gives you as a novice user a general introduction of ILIAS. What is ILIAS exactly? What can I do with it and where can I find something? How can it be used in my organization?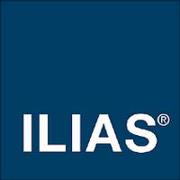 For whom?
If you want to work with ILIAS but do not know the system yet, then this training is perfect for you.
Practical information:
Please bring your own laptop. It is also useful if you have some photo, film and/or PDF files ready to use during the course.
Subjects:
Origin and explanation of ILIAS general possibilities
First introduction and deepening in the screens after logging in
Explanation of the 'Repository'Explanation of the 'Personal Desktop'
Time to ask specific questions from your own practice if they have not been discussed during the day.
Final assignment where you will use all the knowledge you have gained today
Do you want to meet our experts?
Send us your contact details without obligation and we will contact you to schedule an appointment!
Would you rather read more about our expert session first?
Click here.
Interested?
Do these possibilities match your company's wishes and would you like to know more about them? Click below.
In consultation with you we will map the desired situation of your company and we will see what we can do for you.
All of course without any obligation. Or just give us a call.