Society is changing rapidly. The changes also play within organizations, especially with the knowledge of the personnel. Every employee is supposed to have sufficient substantive knowledge of his or her field of work. The required amount of knowledge per employee will only increase due to the rapid succession of trends and developments. Think of automation and robotization, artificial intelligence, laws and regulations, etc.
It often happens that not all employees can follow a training or course at the same time. The workforce is so large that multiple training times have to be scheduled. This can bring a nice cost. In addition, it is also useful for an organization to know whether the students actually develop themselves after the transfer of knowledge. A training must therefore be measurable. To achieve this, classroom training can be replaced and / or supplemented with various solutions. E-learning is such a solution.
E-learning or electronic learning is learning through digital means. Learning by using a computer, tablet or smartphone that is connected to the internet.
E-learning consists of place and time independent training that the student can carry out independently. As mentioned before, e-learning does not have to be a substitute for classroom lessons. It can also offer additional support and work as an additional force. A combination of classroom training with e-learning is also called blended learning.
E-learning is more than just a digital version of the course. In addition to text and illustrations, it is possible to implement three-dimensional animations, videos and links to internet information. Exams can be made and games can be played. Through an online learning environment it is possible to report the results and possibly provide feedback. Within the learning environment, students can also share information with one another via a forum or chat room and any meetings can also take place digitally in the form of a webinar.
Students can decide for themselves where and when they follow a training course and determine the pace themselves.
The content of the training is fixed. This makes it possible to train a large group of employees at once.
E-learning makes the results of the students more visible.
E-learning can be a cost-saving solution for the organization.
The modules can be personalized. This way every student can enter the training program at his or her level.
"We want to work with good people and offer them chances to develop their selves. We regularly hire trainers but these traditional forms of education and the related teaching material are increasingly unable to meet the needs. We started searching for new ways and ended up at e-learning…."
– Ferry Out –
Manager Quality Assurance, Bunge Loders Croklaan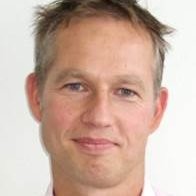 Interested?
SDo these possibilities match your company's wishes and would you like to know more about them? Click below.
In consultation with you we will map the desired situation of your company and we will see what we can do for you.
All of course without any obligation. Or just give us a call.
Let us know that you are interested
Send us your contact details without obligation and we will contact you to schedule an appointment!
Let us know that you are interested
Send us your contact details without obligation and we will contact you to schedule an appointment!