IPV Training en Advies
Learning platform for the individual participant
IPV Training & Advies is a specialized agency in developing practical personal skills for professionals and their managers. They work in technical industries: ICT, chemistry, energy, wholesale, distribution & logistics, food, fuels & automotive and field service.
The question
IPV Training & Advies came to Future Learning with the desire for a learning platform LMS for the management of their training programs and learning resources. The system had to include sufficient functionalities that could enable the stimulation of learning. And to become a learning platform for the individual participant of the training of IPV Training & Advies.
The solution
IPV chose ILIAS because:
Of the extensive rights and roles possibilities

 

It is proven to be a reliable system
It offers the possibility of developing content as SCORM learning modules
It offers the option to have an own 'look & feel' possibility

 
The Future Learning team advised and helped IPV Training & Advies out during the start-up with the implementation. After a hands-on training, IPV Training & Advies had the necessary knowledge and skills to work in the system.
Result
Both coordinators, trainers and participants can work in the learning environment in their own functional roles. IPV Training & Advies is satisfied with the functionalities to support and stimulate learning before, during and after training and coaching. IPV Training & Advies certainly wants to expand and fortunately ILIAS offers this possibility. Moreover, ILIAS is constantly developing which gives more and more features.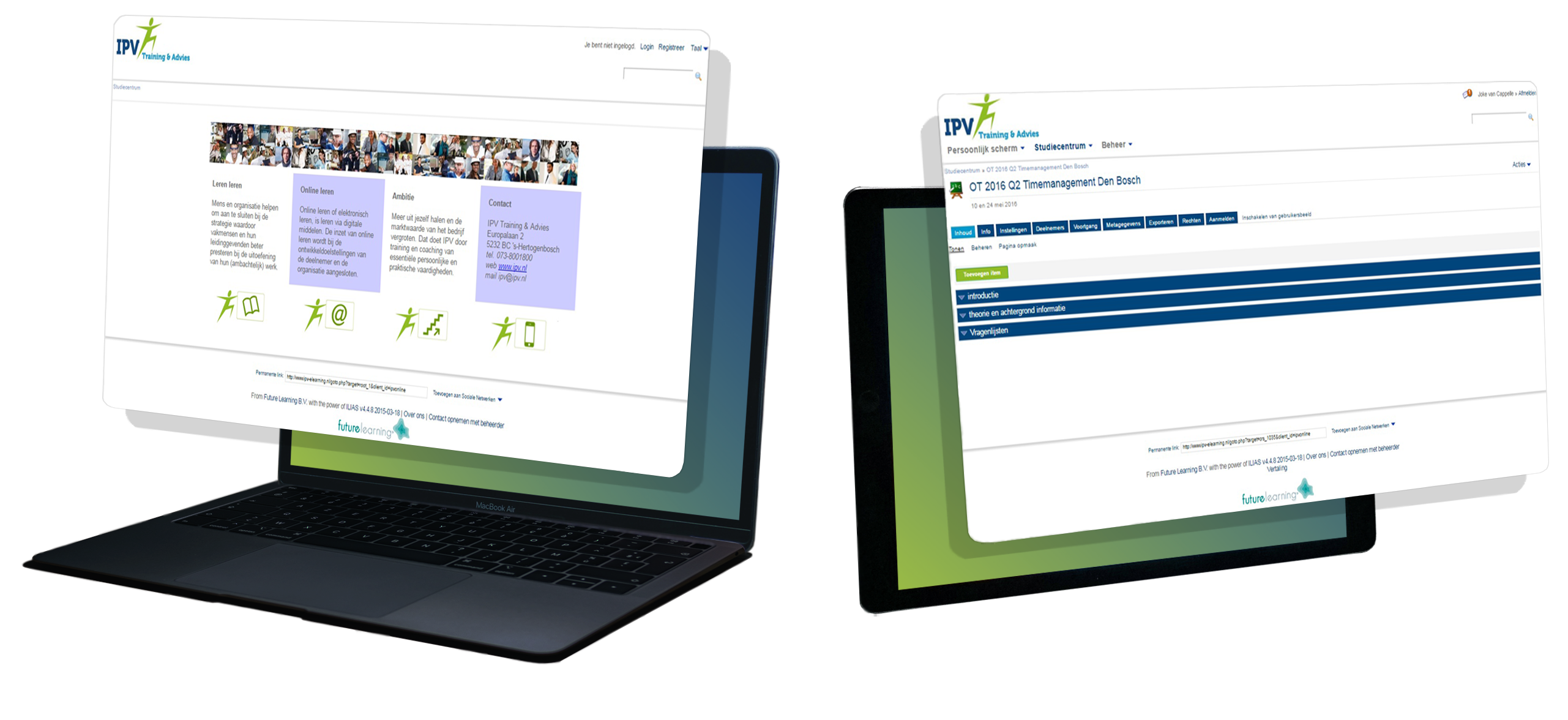 "The Future Learning team is always easily accessible and professional in advising and helping. Future Learning is a partner who thinks along with us in an enjoyable way about how we can promote and improve 'learning'."
Read the customer's own story here