Bolton Adhesives
E-learning product knowledge for good customer advice
Bolton Adhesives sells its glue and kit products in many countries under the brands Bison, UHU, Griffon and Bostik. Glues and kits are technical products. A wrong choice of glue can result in damage and therefore lead to very dissatisfied customers.
The Question
Bolton Adhesives wanted not only its own employees but also distributors and employees of retailers to have good product knowledge. Only with the right product knowledge can they give the end user good advice.
Bolton Adhesives has approached Future Learning with the question to provide an e-learning solution to achieve this goal. With e-learning, they can train and educate people all over the world in the characteristics of Bolton Adhesives products.
The solution
Future Learning has introduced ILIAS to Bolton Adhesives. It offers a learning environment that can be used worldwide and offers the possibility to develop e-learning modules directly.  
Bolton Adhesives started a pilot module together with Future Learning. An educationalist of Future Learning taught the trainers of Bolton Adhesives to write a target audience focused storyboard for an e-learning module. Together with a developer of Future Learning, the Bolton trainers then built the pilot module themselves with their own content.
Result
The pilot module has been well received in Dutch locations. In a follow-up project, Bolton Adhesives also had content made with interactive videos.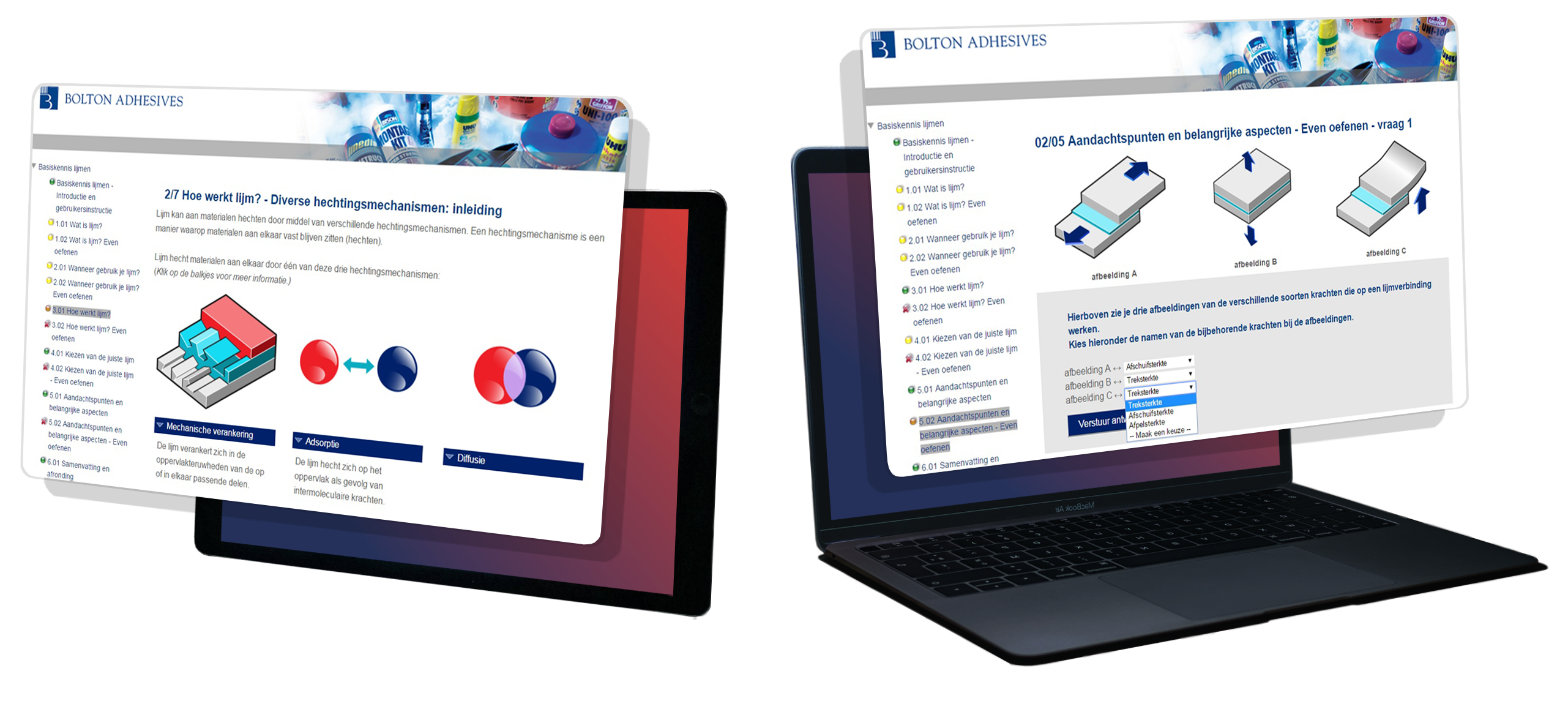 "E-learning is a great opportunity to train and educate people all over the world about the Bolton Adhesives products. Hardware stores include important customers. This allows hardware store employees to give the end user the right glue advice."
Read the customer's own story here