The days on which employees meet in a classroom to attend a multi-day training belong to the past. Offering classroom lessons requires a huge investment. Technological developments ensure that remote online learning is possible. This allows your employees to learn at their own pace and in their own time at home, on the road to work, or in a lunchroom . This saves time and money. The teacher can easily monitor the results and provide feedback. This form of learning does require a lot of self-discipline from the employee. That is why it can be nice for your organization to continue to see employees face-to-face on a regular base. This keeps the mutual contact personal. A good mix of online and offline learning can be the outcome. Blended Learning is a learning methodology that combines various on- and offline learning interventions. The student is central to this.
You could say that classroom training is mixed with online learning methods. The theory can be offered online in the form of text, 3D animations, videos, games and much more. Students can discuss the information and assignments that need to be made. The theory can then be applied in practice at the classroom meetings. Consider, for example, a painter who first has to acquire knowledge about different types of paint and its functionalities. This information can be offered online. In class lessons the painter can improve his or her painting technique and apply the theoretical knowledge he or she has gained in professional practice. That is learning in optima forma!
Benefits of Blended Learning:
Offering different content forms increases the student's involvement in the training.
Various reporting options are available. This allows teachers to quickly and easily create an overview and see how students are working and where possible areas for improvement lie.
Blended Learning provides a large amount of variety compared to traditional classroom learning.
"The reference server provided by Future Learning for all NATO schools will be rolled out globally in the course of 2017 because blended learning will play an increasingly important role in training in the defense world …"
– Paul Thurkettle –
Section Head, Education & Training Technologies |
e-Learning Programme Manager, NAVO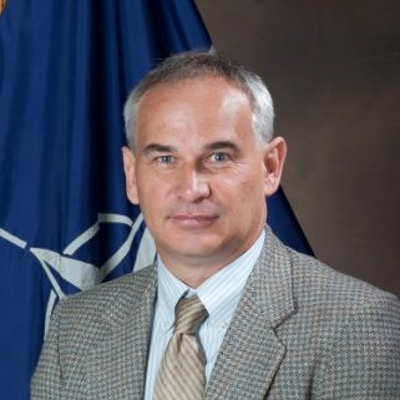 Interested?
Do these possibilities match your company's wishes and would you like to know more about them? Click below.
In consultation with you we will map the desired situation of your company and we will see what we can do for you.
All of course without any obligation. Or just give us a
call
.
Let us know that you are interested
Send us your contact details without obligation and we will contact you to schedule an appointment!
Let us know that you are interested
Send us your contact details without obligation and we will contact you to schedule an appointment!