Stichting Lokale Fondsen
Help the volunteers get started smarter
Stichting Lokale Fondsen Nederland (Local Funds Foundation of The Netherlands) was set up to support existing and established local funds. They help the volunteers in the creation, fundraising, communication and further professionalization. They give advice by phone and organize meetings.
The question
De Stichting Lokale Fondsen Nederland wanted to give the volunteers a helping hand in setting up a new local fund.
Future Learning was called in to set up a digital learning platform for them. 
The solution
Future Learning has set up a digital platform with blended learning for De Stichting Lokale Fondsen Nederland. Together with the subject material experts of the foundation, a 'Starter class' has been developed with the following basic modules:
Organization & foundation
Financial & tax knowledge
Communication
Fundraising
Spending policy
With the blended learning modules, the volunteers are offered a variety of e-learning with assignments, forums, physical meetings and webinars.
Result
De Stichting Lokale Fondsen Nederland has a user-friendly and accessible online learning platform. The learning platform is easy to approach by the volunteers. The volunteers can follow online lessons mostly on their own chosen time and location.
Rightfully a successful attempt to help the volunteers get started smarter!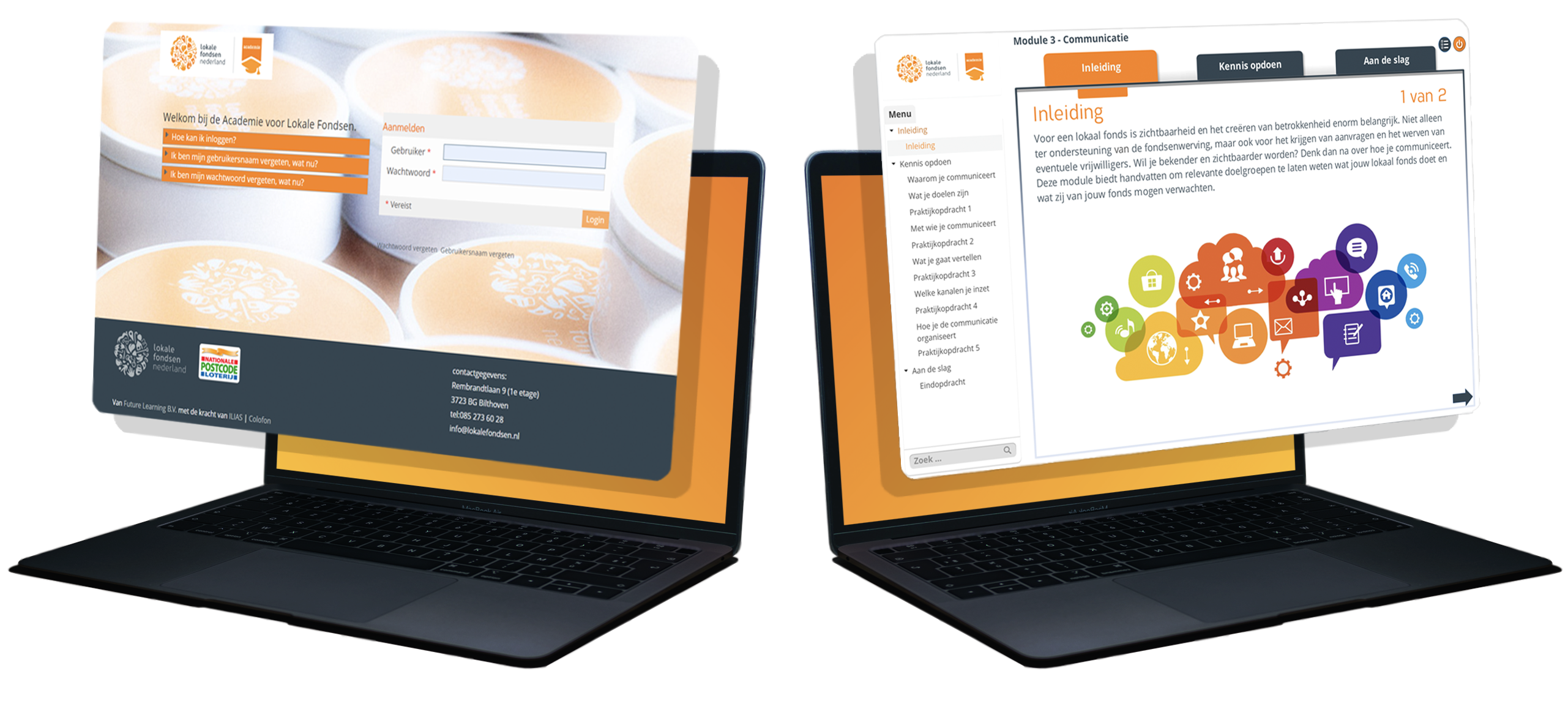 Read the customer's own story here