Van den Bosch Transporten
All drivers the same modules in their own language
Van den Bosch Transporten is a leading international logistics service provider. As a specialist in intermodal transport, Van den Bosch Transporten provides the global supply chain activities for customers in the food and chemical industry.
The question
Van den Bosch Transporten wanted to start an online learning environment. Van den Bosch Transporten employ drivers with many different nationalities and yet everyone must go through the same modules.
Van den Bosch Transporten also wanted to incorporate the quality management system into the same online platform.
Future Learning was asked to support the creation of such an online platform.
The solution
The choice was made to work with ILIAS because of:
Flexibility
Relatively simple layout
Multilingualism

 

Ability to develop content within the system
Good information system with document management
Future Learning has set up the environment and provided the corporate identity. Furthermore, Future Learning has provided consultancy and hands-on training sessions on:
The possibilities of ILIAS
The administration of ILIAS
Developing content in ILIAS
After this, Van den Bosch Transport was able to continue working independently.
Result
A multilingual 'Van den Bosch Academy' has been set up so that one quality management system can be used. Drivers can all work with the same modules and monitor themselves in their own language. A very big advantage for international companies!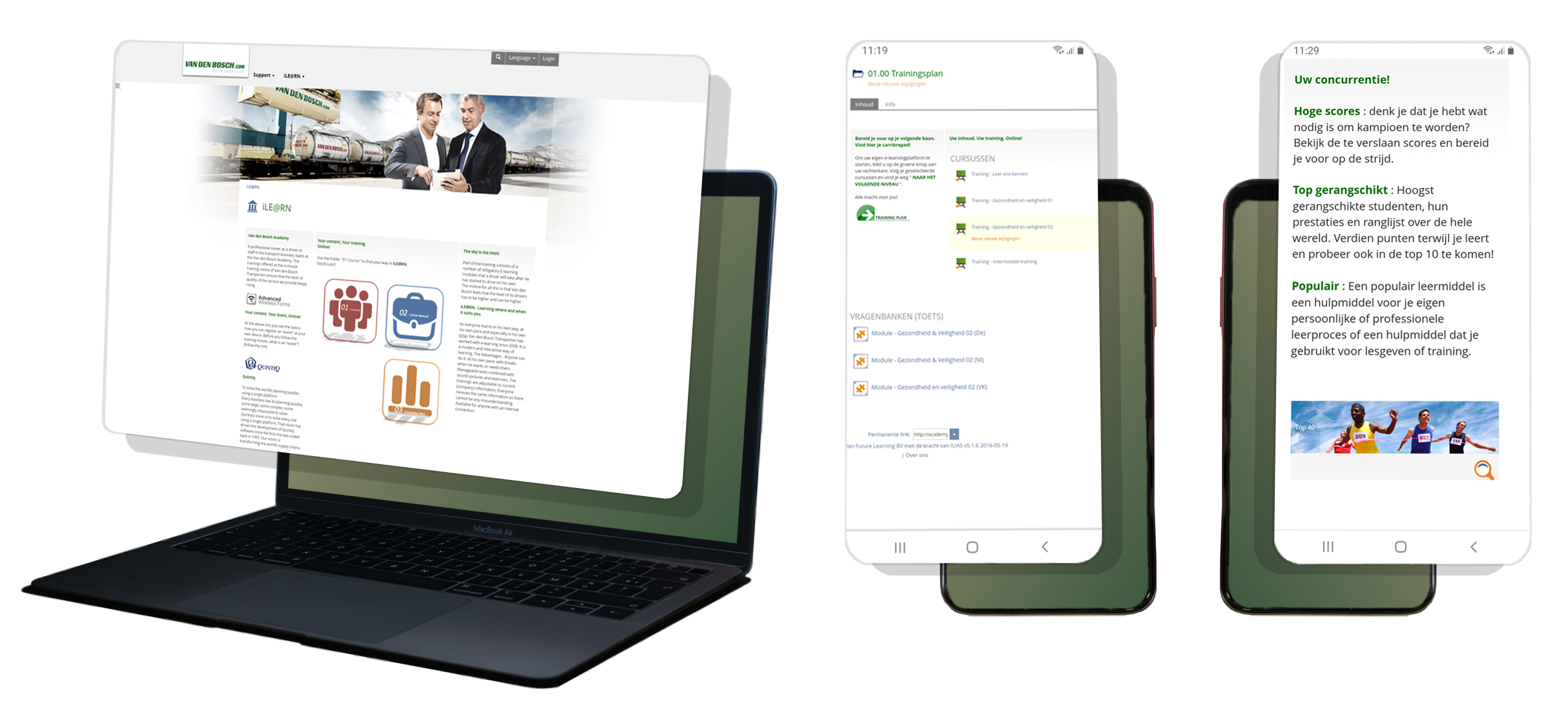 "We are pleased with the support of Future Learning. They work fast, have knowledge and are priced favorably. We can certainly confirm the positive experiences with Future Learning that we heard from other users of ILIAS."
Read the customer's own story here